Thank you for attending The Listening Tour and providing critical input to move San Diego Opera forward.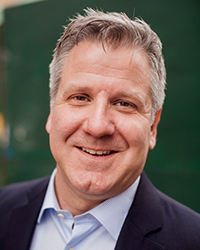 You Talk. We Listen.
Join SDO's General Director for a free interactive presentation with surveys and live feedback, and a pre and post-event reception!
"What is opera? What new concepts or venues might you enjoy?" asks David Bennett. "My goal is to make San Diego Opera an organization that serves the community. To do this, we are going to do something the Company has never done before: listen to you."
At this interactive event, we'll start the evening with a wine and cheese reception and then it's time to grab your smart phone and share your opinion! You'll get a sneak peek at new ideas, locales and productions and use your smart phone, tablet or laptop to give feedback in real time on polls about the company, the product, the ticket prices, the venues and anything else that may influence your decision to attend –or not attend – opera in San Diego. This collected information will inform and help shape the future of SD Opera. Attendees will use a cellphone, tablet or laptop capable of internet access through a cellular network, so be sure to charge up before you arrive! After, we'll enjoy more beverages and snacks and hold a raffle for opera tickets and other fun prizes!
Read more about the Listening Tours in The San Diego Union–Tribune.
Please Note: In order to better evaluate aggregated responses, participants will be sent a short, confidential questionnaire from our market research partner Q2 Insights to be completed before attending the event.
Schedule:
6:00-6:30
Wine & Cheese reception and welcome
6:30-7:30
Listening Tour interactive program
7:30-8:00
Post-Event Networking
OR
7:30-9:00
Focus Group For Select Attendees*
*Focus Group attendees will be chosen by Q2 Insights and be contacted prior to the event.
North County: Thursday, June 9 at 6 PM - The Museum of Making Music.
5790 Armada Dr, Carlsbad, CA 92008

---
South Bay: Thursday, June 16 at 6pm - Chula Vista Masonic Center.
732 3rd Ave, Chula Vista, CA 91910
Thank You To Our
Listening Tour Partners